The European House Ambrosetti invita Luca Vullo a Bologna come formatore sulla comunicazione efficace.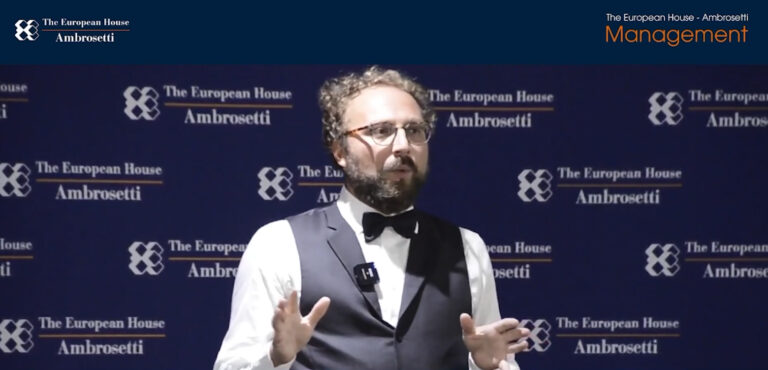 Il 18 maggio si terrà l'incontro formativo, in presenza e via web presso il Royal Hotel Carlton di Bologna, rivolto ai manager organizzato da The European House Ambrosetti Managament.
La tematica affrontata sarà "Linguaggio e comunicazione: le parole e i gesti per distinguerti nella vita e sul lavoro" con Luca Vullo in qualità di Esperto di comunicazione, regista e produttore cinematografico e relatore ufficiale del gruppo professionale.
Sul palco  con lui anche lo speaker Jacopo Cavalli – Head of Communications, Virtus Pallacanestro Bologna.
Tramite esempi concreti, l'incontro vuole fornire diversi punti di vista sul tema, unendo una testimonianza aziendale a una riflessione sul proprio stile comunicativo personale, con particolare attenzione a come trovare i propri punti di forza e adattarsi al destinatario.
Quanto è importante il corpo per una comunicazione efficace? Comunicazione verbale, paraverbale e non verbale devono essere sempre accompagnate dall'intelligenza emotiva così da poter entrare in relazione autentica e rapporto di fiducia con ogni interlocutore.